Territory Organizer
Welcome to the download site for Territory Organizer.
Bienvenidos, aqui encuentra el programa de Organizar Territorios.
The following are some functionality of the program:
Manage Territories
Manage Homes
Manage Publishers
Create Territory Reports
Create Maps for each Territory
Print Homes Sheet
English/Spanish/Portuguese support
Screenshots
The following section shows screens of the program
Homes Tab
Maps Tab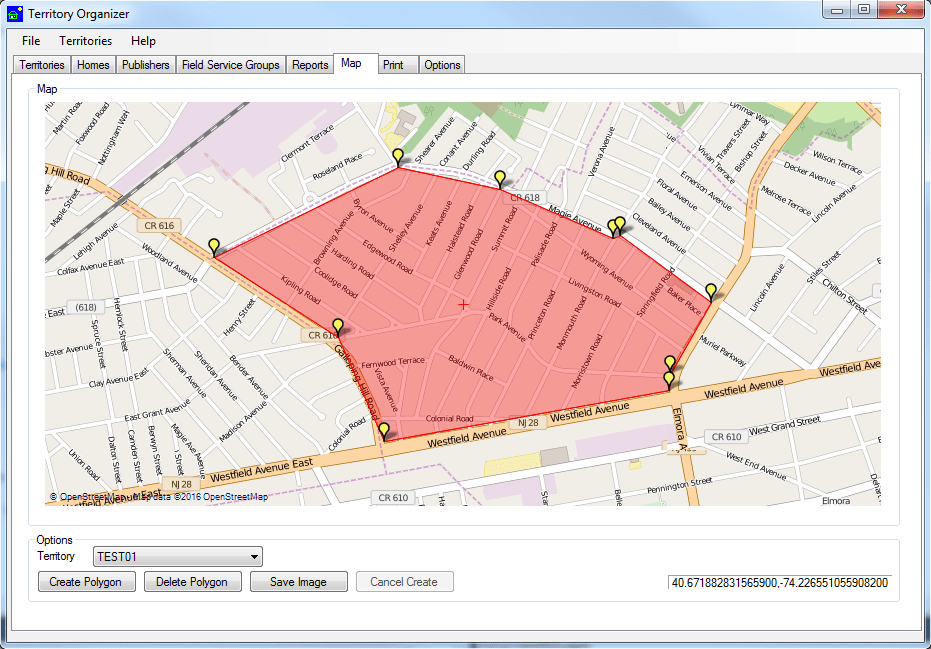 Reports Tab
Report: "Field Service Group List"
Report: "Territories - Times Worked This Year Chart"